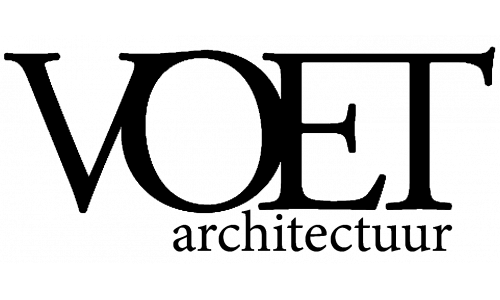 Voet Architectuur
Building, making and scenography
Voet architectuur is a studio founded by Caroline Voet in Antwerp, Belgium. Caroline Voet is known for her love of materials and proportion, the craft of details and their historical framework. She designs, builds and writes about architecture. Through her love for immersive spaces, daily rituals and objects, she designs houses and public interiors, furniture and scenography, conversions of barns, and historical and modernist heritage.
Caroline Voet and her team cross the disciplinary borders between architecture, interior design and scenography. She works on a range of projects for private as well as public clients: the Vlaams Architectuur Instituut (Flanders Architecture Institute), Arts Centre deSingel, the Interior Biennale in Kortrijk and Cinematek Brussels. Her furniture won several prizes (Good Design Award, Henry Van De Velde Label). The building practice is combined with research and analytical assignments into public buildings and heritage.
Each project gives rise to an investigation into a coherent narrative, into spatiality and the history of a place, whether it is an urban fabric or an object in a room. Already with her first project, Caroline Voet won the 'Monumenten- en Welstandsprijs' of the City of Antwerp in 2005 for the successful dialogue between old and new in the renovation of two 19th century houses. With her creative outlook, she and her team provide experience in process management, budget planning and a broad understanding of materials and construction techniques, enabling her to work across different scales.
Caroline Voet is also professor at the Faculty of Architecture, KU Leuven, Campus Sint-Lucas, where she conducts research on design methodology and heritage. In 2013 she defended her PhD on Dom Hans van der Laan's Architectonic Space.